Head 2 Head – Give the Unthinkable Gift of Hair this Christmas
Welcome back to Head 2 Head! We've been super busy as always but we wanted to share with you what we've been up to. 
What better time of the year to get your hair confidence back than at Christmas! Perhaps you yourself are looking into the idea of Scalp Micropigmentation or SMP to help with your hair worries or someone you care about who would be over-the-moon with the gift of fuller-looking hair.
Every day is different at Scalp Provoco clinic with clients male and female coming in to see us for consultations and treatments, seeking bespoke and tailored SMP looks. We've been helping our clients achieve everything from the timeless buzzcut looks to blending in gappy partings and disguising receding hairlines. 
Scalp Micropigmentation can be for anyone — whether it's your mum, your dad, your uncle or your friend. Both men and women suffer from hair loss, so why not treat someone you love to the prospect of an immediate 'new-do'? 
For those who don't know, Scalp Micropigmentation creates the appearance of hair-like follicles which can thicken the appearance of your hair to help minimise the appearance of hair loss. The results are instant, non-invasive, non-surgical and much more cost-effective than a hair transplant which isn't always successful.
There is minimal downtime, that's why it's perfect to get booked in before Christmas so no one will even know you've had any kind of hair restoration treatment! 
We offer complimentary consultations to meet and discuss the hair aspirations and look that can be achieved. Unsure of the difference between SMP and hair transplants? Read the difference between the two on our blog post here https://scalpprovoco.com/head-2-head-what-is-scalp-micropigmentation-smp/.
The best thing about SMP is how the clients feel after boosting their hair confidence. Christmas is all about giving, and it's a wonderful gift to give someone who may feel they'll never look different and have possibly never thought about SMP. 
Our Instagram (@Scalp_Provoco) is updated with our recent work — see for yourself what SMP can achieve! Some transformation photos are also included below so you can see what we create.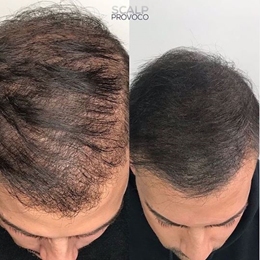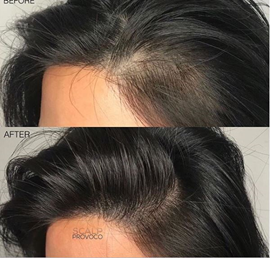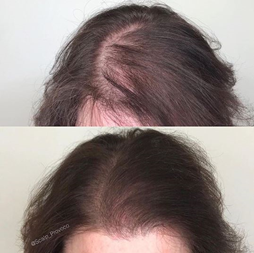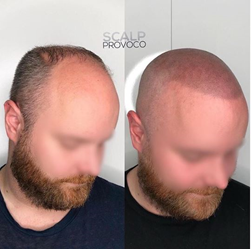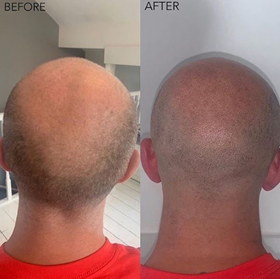 Got a burning question about hair tattooing? We'd love to hear from you! Drop us a line on +442077179665, email [email protected] or pop into the clinic (1 Harley Street, Marylebone, London, W1G 9QD). 
Don't forget to give us a follow on our brand-new Twitter page. Join our Facebook Family and get social with us on our Instagram. 
Ravi & The Scalp Provoco Team