What is Scalp Micropigmentation?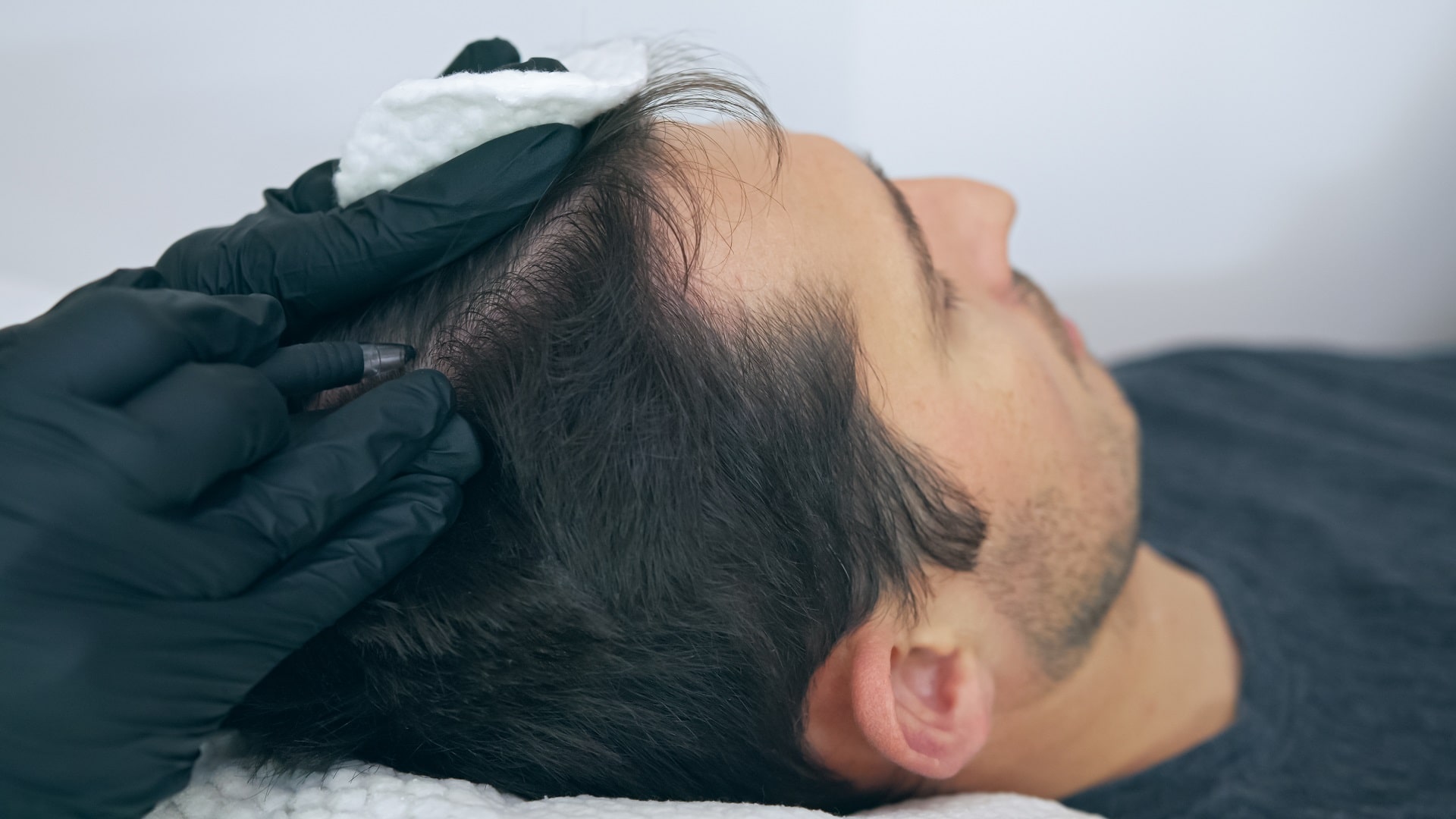 Microblading exists to give you full brows but you can also enjoy fuller hair thanks to scalp micropigmentation. This process involves creating the illusion that you have fuller hair.
Both procedures fall under the micropigmentation category but they differ in terms of the methods used when implanting pigment. Today, we'll discuss scalp micropigmentation and the benefits it offers.
Hair Loss Problems
Hair loss is a prevalent problem that affects millions of people across the world. It does not only cause psychological stress to the individual affected but it could also lead to social distress.
Although there's no permanent cure for hair loss problems, people can turn to scalp micropigmentation instead.
The Basics of Scalp Micropigmentation
Scalp micropigmentation was introduced back in the early 2000s. Unlike microblading eyebrows, scalp micropigmentation doesn't create hair-like lines. Instead, the procedure involves adding pigment to the skin's deeper layers. It uses a style called pointillism to create the illusion that the hair in your scalp has depth and volume.
A skilled practitioner can make these tiny dots look like natural hair. It's an excellent option for people with cancer, alopecia, thinning hair, and pattern baldness.
What to Expect When Getting Scalp Micropigmentation?
After choosing your SMP practitioner, you will have an initial consultation. They will explain the procedure and what you need to do to prepare. The general guidelines include showering before the treatment. How many times you need to get a scalp micropigmentation will depend on the area on the scalp that needs treatment.
There are a few things you need to do before the procedure such as showering before the treatment. You won't be allowed to wet or wash your scalp for four days after the procedure. So, you better wash it while you can.
Before the actual procedure, your practitioner will apply a numbing agent to your scalp topically. There will be some discomfort involved but the level will depend on your tolerance to pain.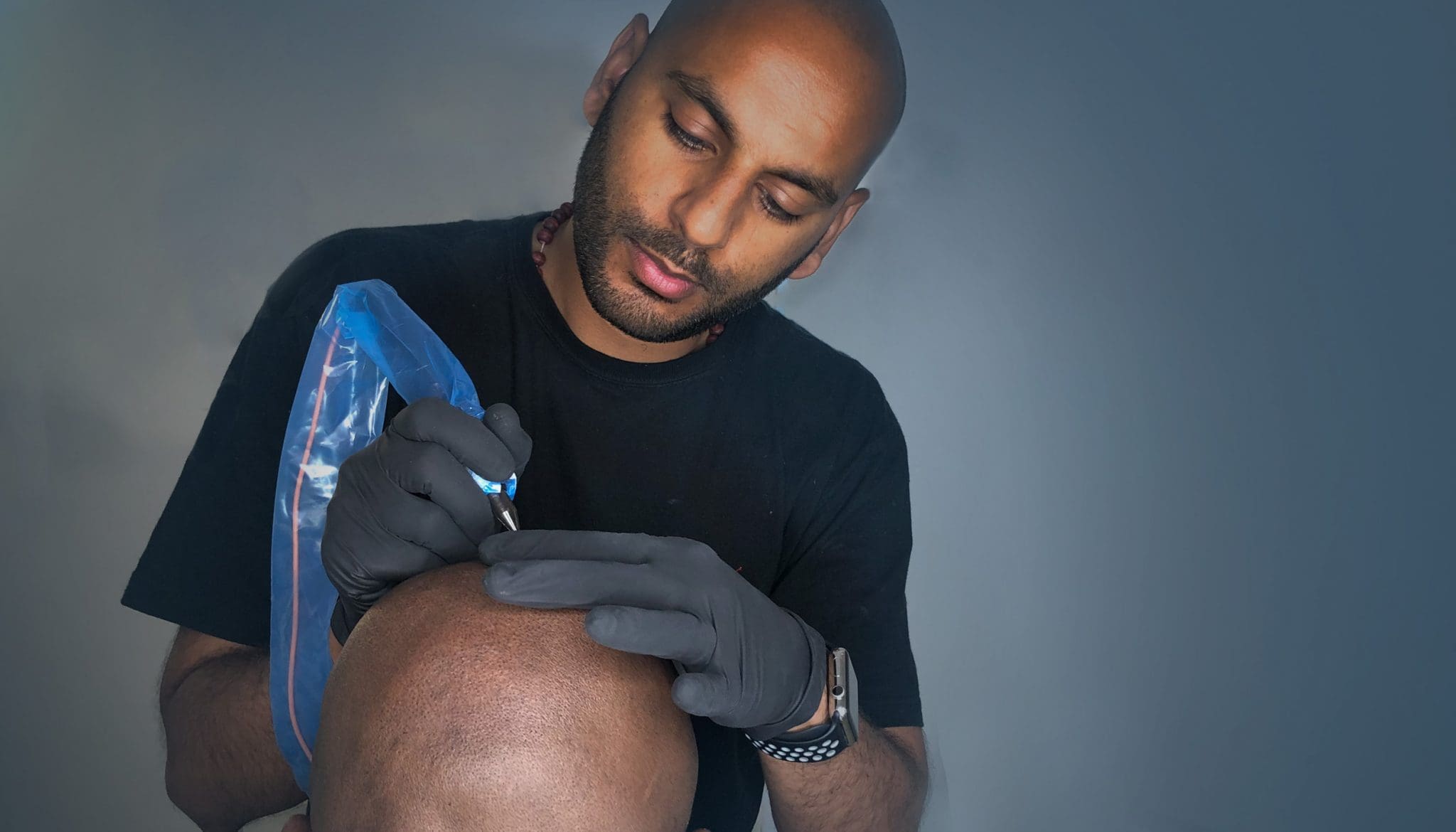 Aside from not washing your scalp for four days, you won't be allowed to go swimming, use saunas or steam rooms, or take hot showers that may lead to a steam storm.
You can't expose your scalp to the heat of the sun during this period. It's also recommended not to expose your scalp to the sun too much if you want to retain the effects of the treatment for a longer period of time.
Who Should Get Scalp Micropigmentation?
Scalp micropigmentation is ideal for people who have different types of alopecia such as androgenic alopecia.
You may also consider getting this procedure if you have scalp scars, autoimmune hair loss, hair loss associated with chemotherapy, and if your hair doesn't look full enough after having a hair transplant.
What are the Risks Involved?
Scalp micropigmentation also has some risks involved just like with other medical procedures. SMP uses tattoo ink that goes deeper into the skin using a thicker needle.
You may experience a skin reaction if you are allergic to some pigment components. Infection is another potential risk you need to watch out for.
Finding the Right Scalp Micropigmentation Specialist
Before you choose a scalp micropigmentation practitioner, you must do your due diligence first. Check their license and ask for referrals. This way, you'll have the opportunity to call their past clients and ask about the quality of the service they received. Research about the practitioner's background, how long they have been in business, and where he got his training.
Check the place where the procedure will be performed and talk to the person who will be doing it. If you feel hesitant, for some reason, walk away. Consider it as a warning sign to find another one.